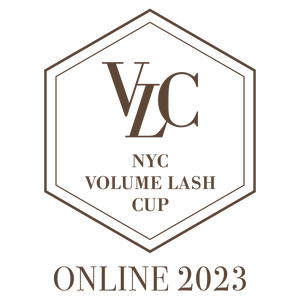 For Lash Lift, 5/6D Volume, Premade, and Fantasy Lash Art Categories, please select "ALL LEVEL".



Lash Lift, Kim K, and Fantasy Lash Art カテゴリーは、オールレベルを選択してください。
*** We will send you important information and update regarding the competition. Please always leave this area checked. 
*** 大会に関する大切な情報をお送りいたしますので、以下のチェックボックスは必ずチェックしてください。
Online registration starts on March 1, 2023
You can find detailed information about registration, instruction, rules, categories, criteria, and photo requirement under our website.
PRICE - Please make sure to enter discount code at checkout
Discounts for multiple entries are available if all entries you wish to enter in are purchased in ONE transaction. Entries cannot be shared with others. 
EARLY BIRD PRICING (3/1/2023-3/31/2023)

 
Price
Discount Code
1 Entry
$100
2 Entries
$180

 

(10% OFF)
2X

3 Entries

$255 (15% OFF)
3X

4 Entries

$320 (20% OFF)
4X
5 Entries
$375 (25% OFF)
5X
6 Entries
$420 (30% OFF)
6X
GENERAL PRICING (4/1/2023-5/1/2023)
 
Price
Discount Code
1 Entry
$120
2 Entries
$216

 

(10% OFF)
2X

3 Entries

$306 (15% OFF)
3X

4 Entries

$384 (20% OFF)
4X
5 Entries
$450(25% OFF)
5X
6 Entries
$504 (30% OFF)
6X