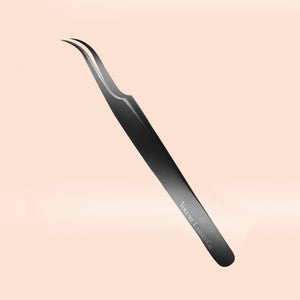 BCP Classic Tweezer - Big Curve Pick
Our Big Curve Pick (BCP) tweezer is the perfect tweezer type for all styles of lash sets, Classic individuals or Volume fans! With fine, tapered tips, your lash pick-up technique is made easier for more efficient work. Additionally, this tweezer was designed to have good grip and a light weight to reduce hand fatigue so you can work more comfortably.
Great for all levels of experiences. 
*This product has a limited quantity count to ensure consistent top quality is delivered to our customers*